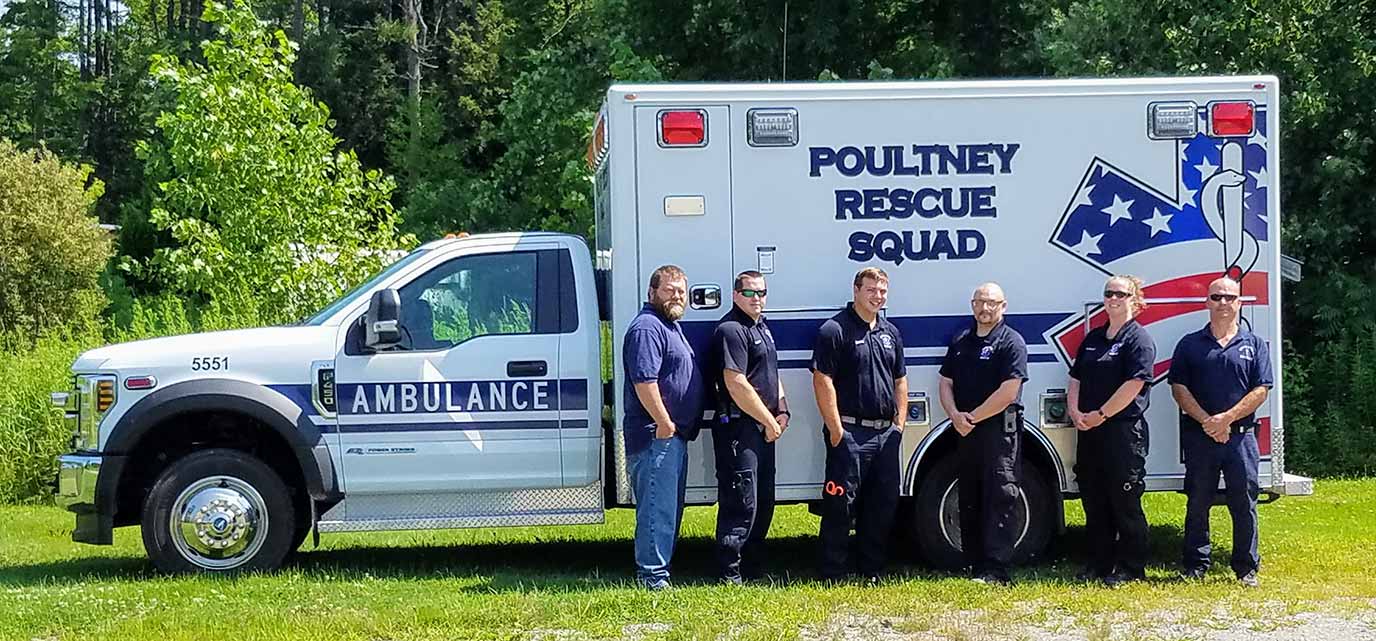 Poultney Rescue Squad's dedicated EMTs and first responders are happy to have their beautiful new ambulance. Left to right: Micheal Babcock, Josiah Simons, Dylan Manning, JR Ovitt, Katrina Davenport (PRS Administrator), and Mike McLean.
The Credit Union of Vermont now finances
Ambulances, Fire Trucks, and Rescue Vehicles!
If your department, squad, or agency is considering the purchase of a new (or used) vehicle & equipment to serve your community, we would like to help. Financing your purchase doesn't have to be through an out of state bank, and it doesn't have to be excessively complex or burdensome. We will be glad to to talk with you about the options we now have available. Katrina Davenport, Administrator for the Poultney Rescue Squad, says, "You guys made my life SO much easier! Hassle free! I'm glad we chose the credit union."
Please feel free to call or visit Brian Fogg, Earl Haynes, or Julie Patch at the credit union if you would like more information.