Lawrence J. McKirryher, Jr.
Memorial Scholarship
Each year the Credit Union of Vermont awards $1,000 scholarships to deserving candidates seeking to further their education. Our Scholarship Committee is pleased to announce the 2022 recipient of the Lawrence J. McKirryher, Jr. $1,000 Scholarship.
Hunter Skaza of West Rutland High School set a goal to become an Electrician and has completed his first year of the apprenticeship program. After three more years he can test for his Journeyman's license and after two more years, he hopes to achieve his Master Electrician's license.
Hunter, it is our pleasure to help you reach your goals. Congratulations and best wishes!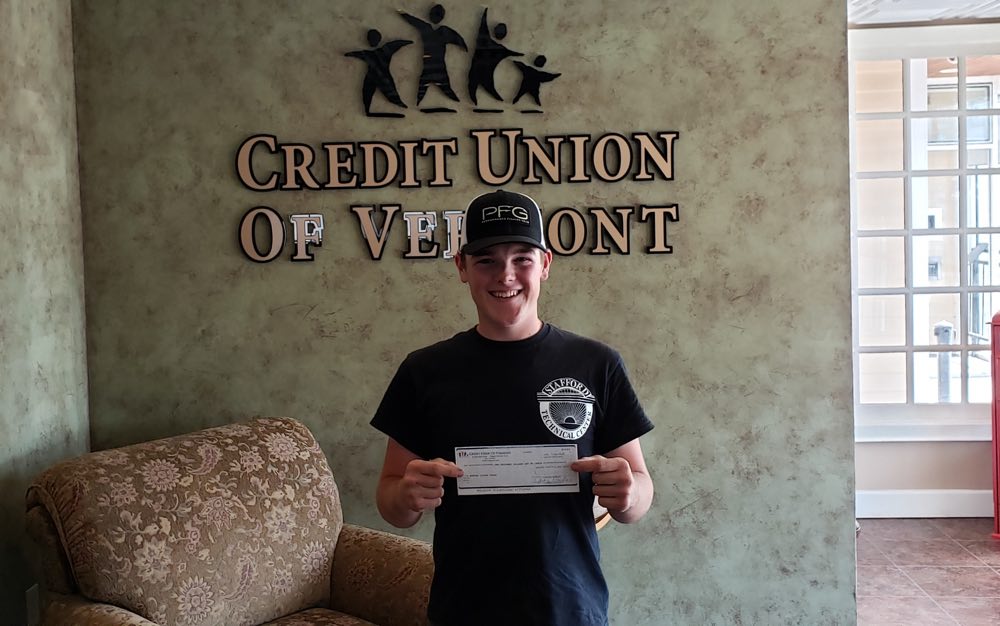 Important News - FREE ATMs
Effective 2/14/2022, all CO-OP ATMs are now FREE for Credit Union of Vermont members. There are more than 30,000 CO-OP ATMs nationally with many in Vermont. Please check our website for CO-OP ATM locations at www.CUVermont.coop/ATMs
While some ATMs on the Falcon ATM network may be CO-OP, some are not. In order to avoid ATM surcharge fees, we strongly recommend that you check to see if it is a CO-OP ATM before obtaining cash.
We are please to greatly expand the FREE ATM options for our members!
Upcoming Holidays
| Date | Schedule |
| --- | --- |
| Monday, October 10 | Closed for Indigenous Peoples Day |
| Friday, November 11 | Closed in honor of Veterans Day |
| Wednesday, November 23 | Closing at 3:00 PM |
| Thursday, November 24 | Closed for Thanksgiving |