We Now Offer Fixed Rate Mortgages!
as low as
up to 7 years 3.99%
or 10 years 3.99%
or 15 years 4.99%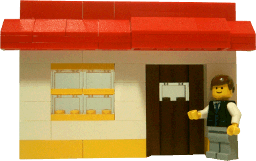 More Highlights
Automatic payment options available
Weekly, bi-weekly and monthly payment options
All loans remain at the credit union
No points or prepayment penalties
Details
The Credit Union of Vermont will pay all your closing costs but may require reimbursement of these costs if your loan is paid in full within two years of your loan opening date.
Vermont owner occupied, 1-4 unit, primary residences only. Combined loan-to-values of up to 90% available. Home purchase loans are not available. Limited funds available, offered rates and programs are subject to change without notice. Final rate and/or margin is determined by your credit score. Minimum mortgage loan is $10,000. Credit Union of Vermont services are limited to members only. New Money only. Other requirements and/or limits may apply.