Free & Clear in 7 Years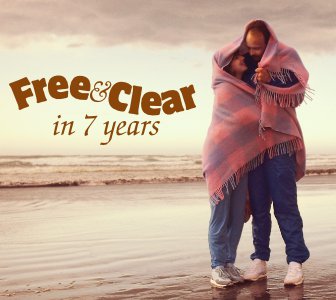 Refinance your mortgage loan for a 7 year term
Enjoy a low fixed rate of just 3.99% APR*
No Closing Costs!
Our loans are NEVER sold!
All Credit Union of Vermont mortgage loans are retained at the credit union for life. Call or stop by the credit union to start your simple loan process today. Our average closing time is less than two weeks!
*Annual Percentage Rate. The Credit Union of Vermont will pay all your closing costs (existing loans financed with CUVermont excluded) but may require reimbursement of these costs if your loan is paid in full within two years of your loan opening date. Vermont owner occupied, 1-4 unit, primary residences only. Limited to refinance, first mortgage loans with a maximum loan-to-value of 70%. Limited funds are available and rates and programs are subject to change without notice. Minimum mortgage loan is $20,000. Credit union services are limited to members only. Other restrictions may apply. Please see credit union for full details.